4×4 OFFROAD SAFARI (SELF DRIVE) DAY TOUR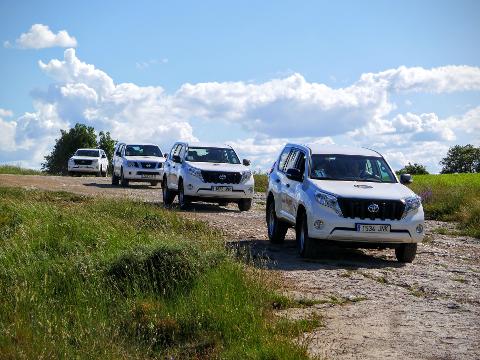 Duration : 9 Hours (approx.)
Product code : 4X4ORDT
Experience the thrill of driving a 4×4 off road vehicle on your own. With the help of an expert guide you will enjoy the Catalan countryside like few people ever see it. Narrow wooded paths, slopes and cliffs are all waiting for you. Remote villages, nature, local cuisine and adrenaline! Some of the medieval villages in the Pyrenees are remarkably well preserved, and they await you just a little beyond Barcelona.
On leaving Barcelona we will take a route on the Collsecabra range, characterized by splendid cliffs, impressive forests and the occasional isolated farm.
We will visit the ancient village of Rupit and go back in time –walking along the winding cobbled streets among buildings 500 years old, finding never-to-be repeated opportunities for photography and human encounters at every corner since this village is authentic, and the life of the inhabitants continues undisturbed around the few visitors. Despite the fact that this village has been continuously inhabited to this day, you will not find here the hordes of tourists that crowd the streets of Barcelona.
After a break for coffee and local pastries we will set out on foot for an easy trek in the forest with its breathtaking scenery, reaching an observation point over an impressive waterfall and the cliffs surrounding the village.
If you would like, after your trek, enjoy a lunch of typical Catalan food in the village.